Six months into the pandemic, one can't help but think of all the adjustments the engineering industry has had to overcome due to COVID-19. Engineers worldwide have had to make modifications in their work environment to lead a "new normal."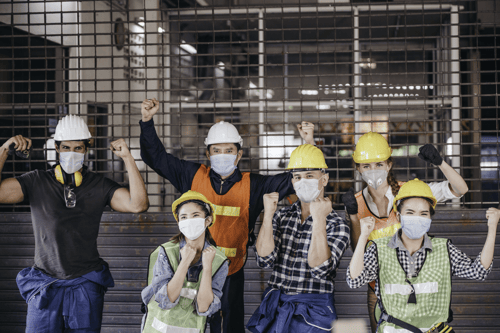 While most engineering companies reacted quickly to the change since some engineers were already working remotely, others had to transition from the office to home offices and modify their schedules. Yet, others who work on the field had to put some tasks on hold.
Some engineers continue to face technical difficulties, such as setting up software or connections that their IT department would have otherwise done. While some already have an internet connection, it may not always be stable or as fast as it was in the office. With this, other limitations occur concerning hands-on tasks, which take a particular effort to complete due to the in-person limitations.
So with all this, is it possible to look at the bright side? Was there anything good to come out of this pandemic? The answer can depend on who you ask. While there have been some difficulties and delayed projects, ultimately, many reported being more productive working from home. Some said they were more focused since they don't have to wake up earlier to commute and don't have the distractions they would otherwise have in the workplace, such as "water-cooler" conversations and other gossip sessions.
Furthermore, since the majority of the nation is staying home and working remotely, fewer people are out using structures and roads. In turn, this has allowed for projects that were pending or had a later start date to begin sooner than expected with less interruption from traffic and other intrusions. Which ultimately makes it safer for the workers. However, these reasons alone aren't enough to succeed in what can be considered a "new normal." In order to continue to flourish, industry leaders will need to continue to adapt their strategies and methods of operation.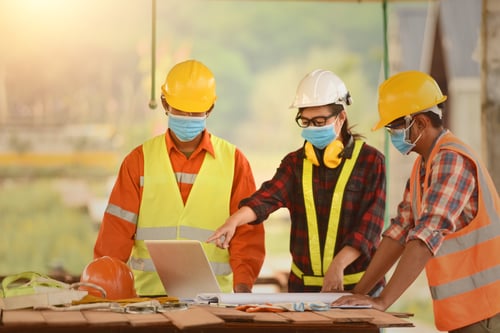 Knowing what we know now, engineering companies can begin to transition as many tasks and operations as possible to a more digital platform. In contrast, others can determine alternate work schedules to maintain a safe work environment. Companies will also need to build stronger relationships with customers, whether current or potential, since they won't be able to rely on face-to-face interactions as much.
Ultimately, more and more companies realize that whether during or after the crisis, the normal we were all accustomed to will change, and to survive and thrive in the field, new norms will need to be adopted.