Midas Civil has so many features that can help you to work efficiently in your project. Our Expert Engineer Benjamin Blasen from Jacobs shared his quick tips in Midas Civil. The tips/tricks he has found very useful are the Query tools, using the MCT command shell, and turning on the display of frame and plane thicknesses in the Hidden Option Display menu.
Tips 1: Query Tools

Tips 2: MCT Command Shell

*For more information on how to use MCT Command Shell, you can visit here https://midasoft.teachable.com/courses/useful-tips/lectures/14002739
Tips 3: Frame and Plane Thickness

About Our Expert Engineer: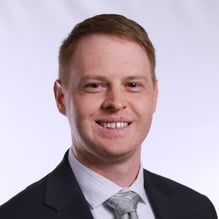 Benjamin Blasen, P.E. is a very experienced engineer with more than 10 years of experience. He was the Lead Structural Engineer at Puget Sound Naval Shipyard for more than six years and he was in charge in performing program analysis and resource management of submarine structural systems maintenance and modernization; writing technical documents for system engineering projects; evaluating system design requirements, specifications, and design waivers; providing problem resolution and technical support of engineering projects; assisting with system certification and audits; and developing and presenting briefings of program information.
Now Benjamin Blasen is the Bridge Engineer and Project Manager at Jacobs. You can also ask more tips & tricks, questions or consult your project with our expert like Benjamin Blasen and other Expert Engineers. Check out the list of our Expert Engineers here.