midas Design+ is a unit member design software. (Click here to go to the main product page). Currently, we are working on developing a new 2D-3D CAD Export feature for midas Design+.

In 2020, midas Design+ will produce 2D CAD drawings and 3D CAD BIM (Building Information Model) data for your structure design. To fully develop and localize the 2D-3D CAD export feature, we need your experience and feedback. Try out the current version (2019) of Design+ now and post your suggestion on the 2D-3D CAD Export feature. Join our adventure in developing 2D-3D BIM from structural design.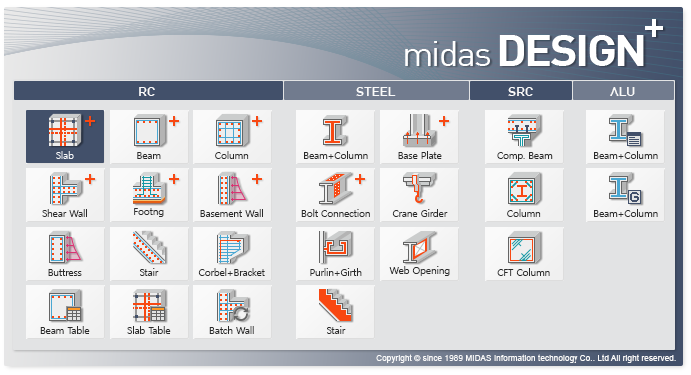 2. Comment your suggestion below.
Feel free to use your imaginations to express your expectations of the 2D-3D BIM CAD Export feature.