Webcast: Case Study: Deep Shaft Excavation with Lining Structure for Metropolitan Sewage Infrastructure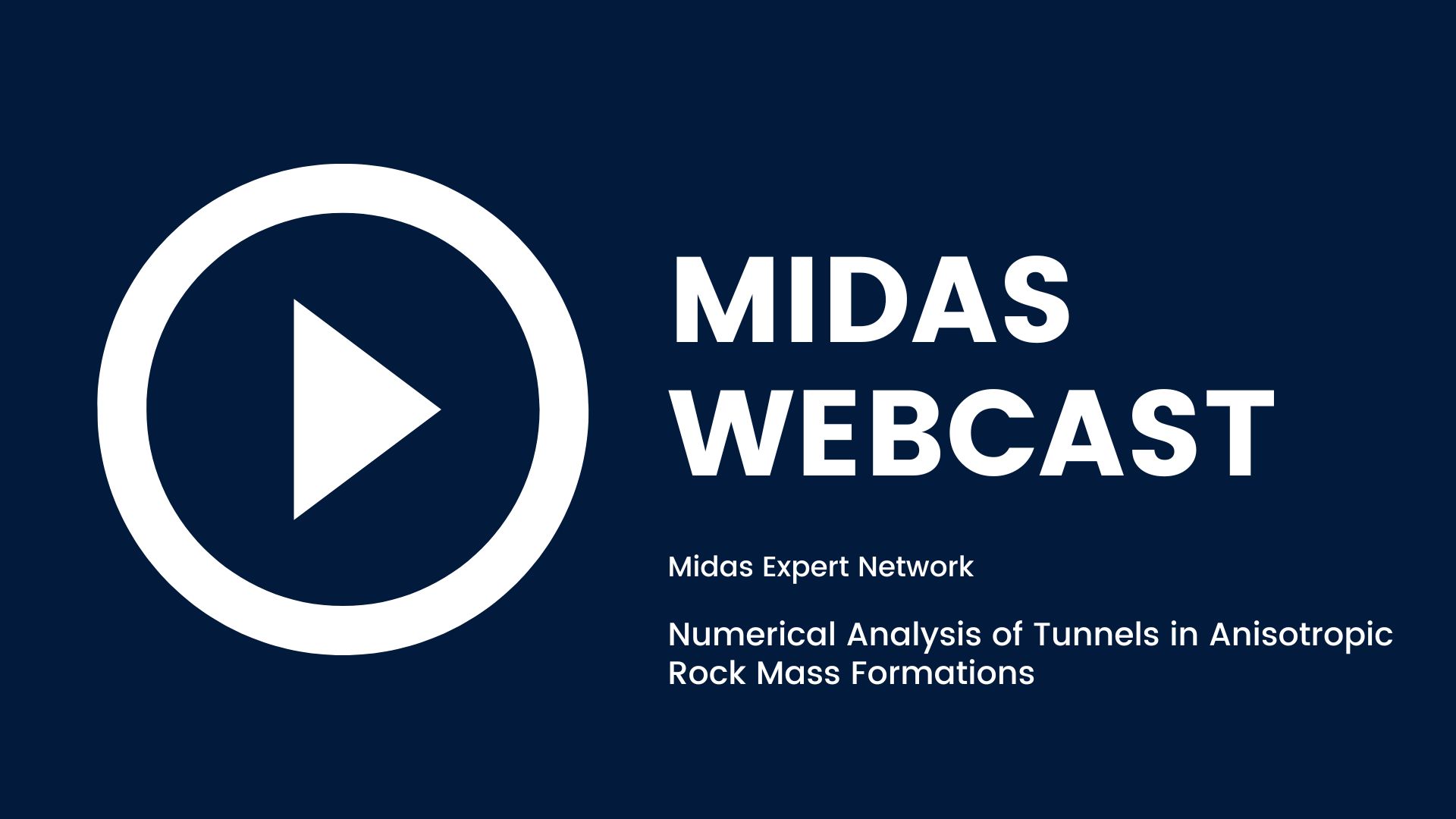 ---
1 min read
Author: James Eadington
Publish Date: 10 Aug, 2022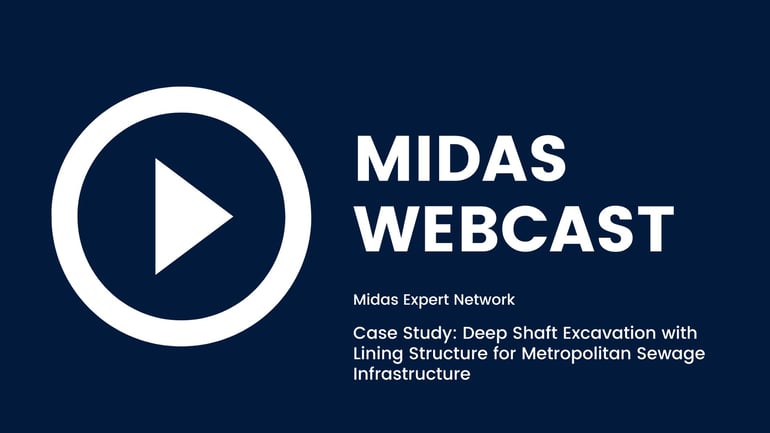 In this webcast session, James Eadington, the Principal Engineer at Mott MacDonald UK, will present their approach to analyzing one of these shafts using the numerical model in Midas GTS NX. The shaft requires a 50m deep excavation in East London formed within diaphragm walls. The inputs and background to the analysis will be presented, followed by a walkthrough of the model and a discussion of the key results. For all North American engineers, you can learn more about our sessions by signing up here>>
Contents:
Modeling of Deep Excavations

Providing structural forces (bending, shear, and axial) for primary lining (D-wall) to confirm the adequacy of the reinforcement proposed by the contractor

Providing structural forces for secondary lining (cast in situ), base slab, and cover slab
Structural Connection Modeling

Tunnel-to-shaft connection modeling: elements with high strength (but zero tensile) assigned around the opening to allow the tunnel to distort without transferring significant loads into the primary lining.

CSO to Shaft: High strength but zero tensile low stiffness elements to "disconnect" the diaphragm from the second pile walls.

Simulation of the Application of the Secondary Lining

The uncertain interface between the primary and secondary linings of the shaft. Therefore the range of models undertaken to bound structural forces on the primary lining
Want to learn more about the software's capabilities? Request a free demo today!
Related Articles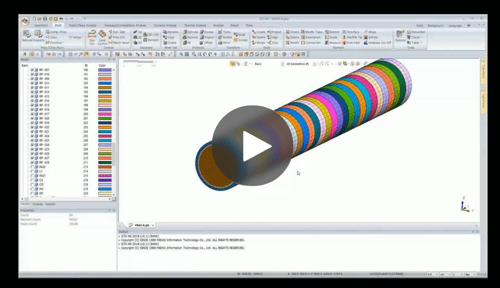 ---
SUMMARY This webinar showed how to use the Finite Element Method (FEM) to simulate the staged construction of a tunnel by a Tunnel Boring Ma...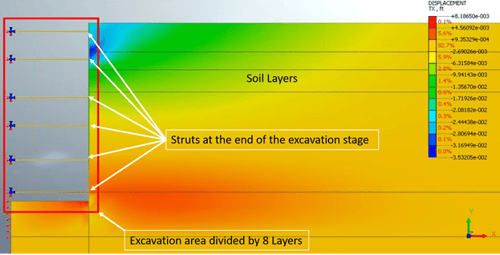 ---
Excavation
,
Soil Structure Interaction
,
Construction stage analysis
,
Nonlinear analysis
,
Soil
,
midas GTS NX
,
Geotechnical Analysis
,
Finite Element Analysis
,
excavation stage
,
shoring suite analysis
,
support of excavation
,
Arching Effect
,
mohr coulomb
,
Tip
What is the Support of Excavation System?