From January 2020 until August MIDASoft held the second annual academic challenge where university students with varied levels of experience created their own solutions using our software for a chance to be featured on our website along with their project. The students were asked to pick at least one field [bridge, building, mechanical or geotechnical] then analyze and design their own model. Using our endless learning material students were able to work individually or as a group to learn about the software and then apply their newfound knowledge to their model. We want to thank all of our participants for their submissions and time.
This year, our 2020 Academic Challenge winner is Shree Tripathi! Shree is actively attending Southern Illinois University and is an engineer in training with years of experience. Most recently he interned at Jacobs who is also a MIDAS user and was able to gain tremendous amounts of knowledge in the industry. Shree's submission for this years competition consists of a cable stayed bridge which is pictured below.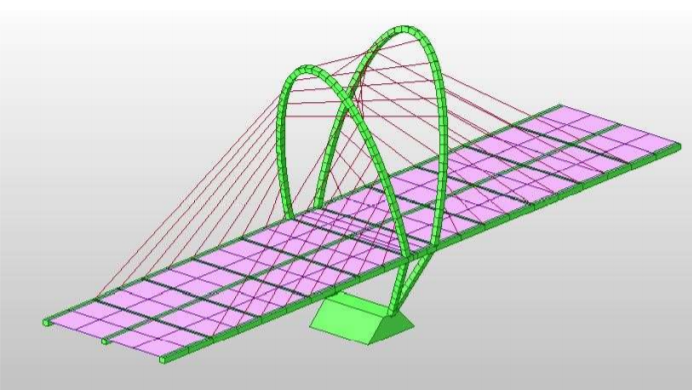 Using MIDAS Civil Shree was able to model the bridge without the need of the structural wizard. By reducing the length of the cables and slanting the arch pylons he was able to not only minimize cost but also maintain a durable structure. Using the section property calculator Shree was also able to generate the footing of the pylons.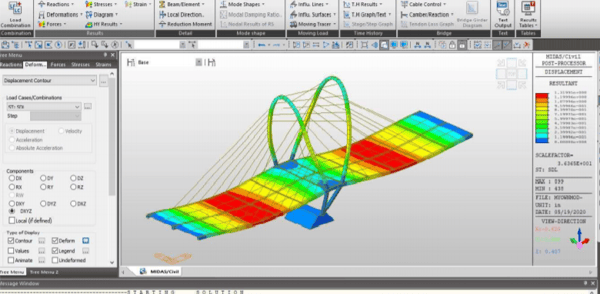 On behalf of MIDASoft we would like to thank Shree for his participation and congratulate him again on this tremendous submission. Are you interested in reading more about Shree's model? Check it out below!
---
Interested in trying out the software for free? Don't you worry! We've got you a trial license.
Or check out our academic options for universities in North America!