This new series of blog articles will introduce a few project applications of midas Civil. You can expect to see the size of the structure, the type of project, the project description, and main midas Civil features used in the application.
No. 05561 Bridge Project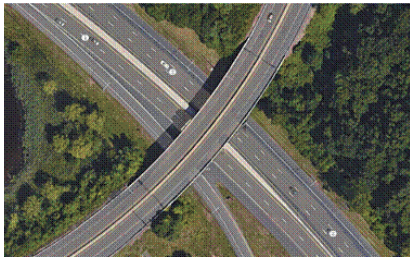 Engineering Consultant: Connecticut Department of Transportation
Construction Period: 2015 - 2016
Type of Project: Steel Composite Girder Bridge
Size of Structure: 85m Total Length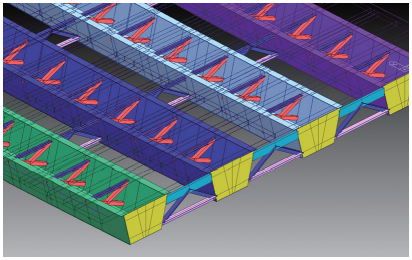 Main midas Civil features used in this application:
Construction stage analysis with composite action

Moving load analysis with concurrent member forces

Composite girder bridge design as per AASHTO LRFD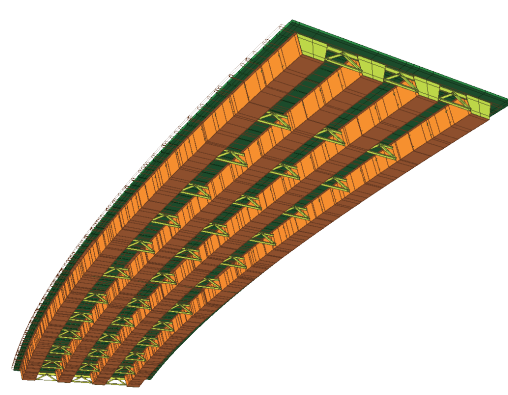 Description of this project
Bridge No. 05561 was built in 1987 and carried Route 3 over Route 2 and Ramp 080 Eastbound in Glastonbury, Connecticut. The two-span bridge consists of 4 continuous steel multi-box girders composite with a reinforced concrete deck. The overall length of the structure is 85m, with a curb-to-curb width of 18m. Bridge No. 05561 is one of nine bridges assigned to a pavement preservation project. Load ratings have to be performed to determine whether the bridges could handle the additional loads of the miller and paver. Because of the complexity of this particular structure, midas Civil was used to generate a 3D model and evaluate the structure's capacity.