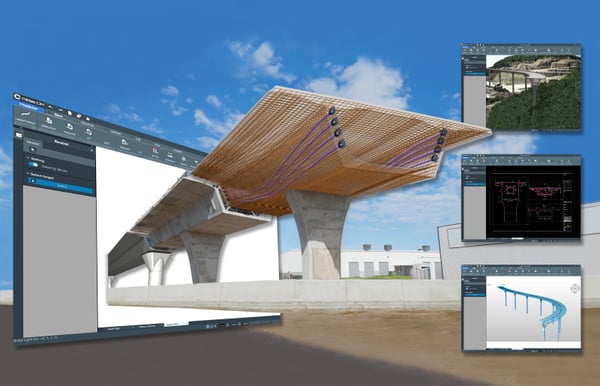 What should one expect when adopting a BrIM in the project?
Although Bridge Information Modeling looks very promising in concept. Pioneers who adopted the BrIM for its project faced a lot of challenges as expected. We want to lay out these challenges so that readers can have clear idea about what is ahead.
1. Greater Input
One of the biggest challenges adopting a BrIM is the resource one should put in for the project. There are three main reasons contributing to this problem. First, the lack of resource who are fluent in the new process. Usually, one should build a new work process and objective and train its team for new software and process. Second, Goals without realistic plan. Most of the BrIM project starts with grand vision without executable plan. In the middle of the project, they find either their vision is not achievable or consuming too much resource. Third, most of the BrIM softwares are not optimized for efficiency as of yet. There are still many aspect where engineers needs to manually model and adjust. This mounts even more project time. What makes it even more hard is that the owner of the project do not allocate as much funds needed for the amount of work, which discourages people to adopt BrIM.
2. Broken Connection
The idea of BrIM suppose to encompass all discipline through one model. However, This is very early stage of this change in paradigm. It is inevitable that each discipline will start developing the process from its own portion of the project. If you look at the BrIM projects done, It is usually not connected with the all discipline. For example, Project manager might develop BrIM construction simulation model to communicate with the owners to fund the project by the stage of the construction. However, same model is not used for structural design or operation after construction. This is just a early problem that will be resolved if the concept and the tools are matured. There are many effort such as IFC Integration to unify the model file regardless of the software you use for modeling a 3D BrIM.
3. Lack of Benefit
Although BrIM has tremendous potential to encompass new technology into the bridge industry, There are still lack of benefit people feel. Immediate benefit people have is things such as 3D visualization, better project management, clash check for construction and design. The expanded adoption of AR, VR, machine learning and AI is still premature to be utilized. The benefits will grow exponentially as the work process is matured and input time is reduced.
Even though we have a lot of challenges ahead, We accept that it is inevitable for the greater success. The important thing is the effort to move into this direction is evident and a lot of the people invest tremendous resource to realize this dream. We are just seeing glimpse of what the future holds.