Srinivasa (Sri) Kotha - Senior Bridge Engineer at PGH Wong Engineering, Inc.
Sri has more than 20 years of progressive experience in Rail and Highway Infrastructure design, project-level due diligence checks, independent design checks, structural evaluations, load rating and posting analysis, repair and retrofit design, and support during construction. His project management experience includes preparing Design Basis Reports, Type Selection/TS&L Study Reports, Contract PS&E Packages, and Verification & Validation Reports. His experience envelops different structure types ranging from concrete arches, steel trusses, and simple girder-slab bridges to a variety of earth retaining structures - both walls and vertical shafts - considering structure-soil-structure interaction, and designed in compliance with a multitude of agencies (Caltrans, AASHTO, CAHSR, AREMA, BART, and multiple State DOTs, ).

His research experience includes applying advanced finite element techniques and refining design procedures for CFS rack structures considering coupled non-linear buckling behavior. His research and design interests include "behavior-based smart design" of civil infrastructure using innovative materials and approaches.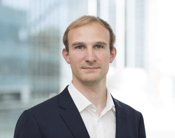 Quentin Marzari is a Senior Engineer in Arup's San Francisco Bridge, Civil & Offshore Structures group with 10 years of experience in the field of bridge engineering. He holds a Master of Engineering from the Massachusetts Institute of Technology (MIT) and a Master of Science from Ecole Nationale des Ponts et Chaussées (ENPC).

Over his career, Quentin has worked on various projects featuring complex analysis, design, and consulting work. Some of his recent projects include San Francisco – Oakland Bay Bridge load rating and bike path preliminary engineering, Gerald Desmond Bridge Replacement erection engineering, and US181: New Harbor Bridge geometry control. He is a frequent Midas Civil user.