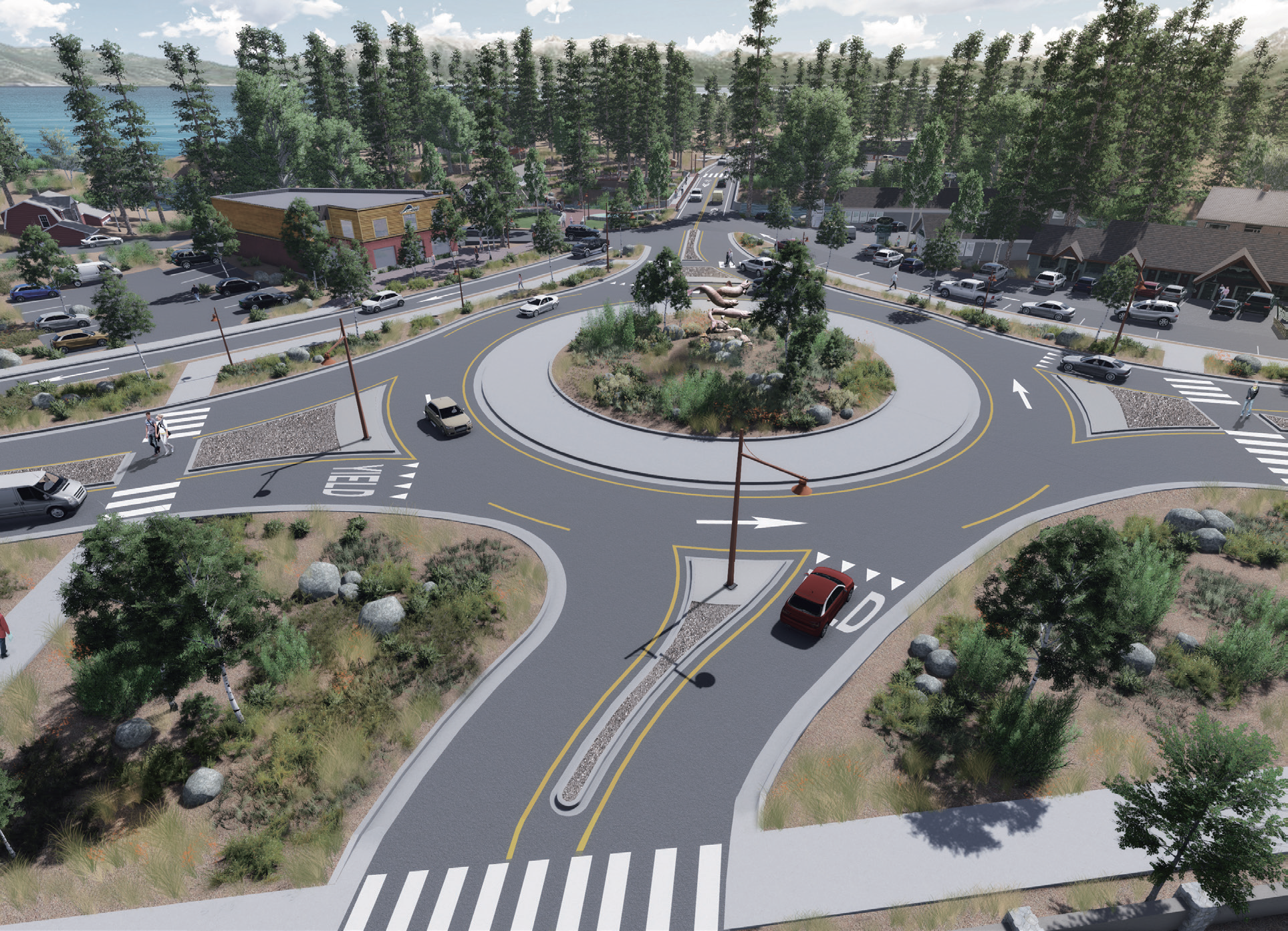 Owner: California Department of Transportation (Caltrans)
General Contractor: Caltrans
Engineering Consultant: CH2M Hill (now Jacobs)
Construction Period: Under Construction
Type of Project: PSC Composite Girder Bridge
Size of Structure: 36m Total Length

The Truckee River Bridge is designed as a single span bridge simply supported on cellular
abutments that are proposed to carry California State Route 89 over the Truckee River in the city
of Tahoe City, CA. The cellular abutments allow bike paths to pass below the structure at each
side of the River. This bridge is part of a larger realignment project led by Central Federal Lands
and funded by the Federal Lands Access Program. During initial design, the proposed structure
was detailed with three spans, a curved deck, and deep foundations. By reducing the spans to a
single span supported on cellular cast-in-place abutments on spread footings, the project cost is
greatly reduced. To design the columns that formed the river side of the abutment, the structure
is modeled in midas Civil 3D to evaluate the plastic response of the columns under severe seismic
loading.