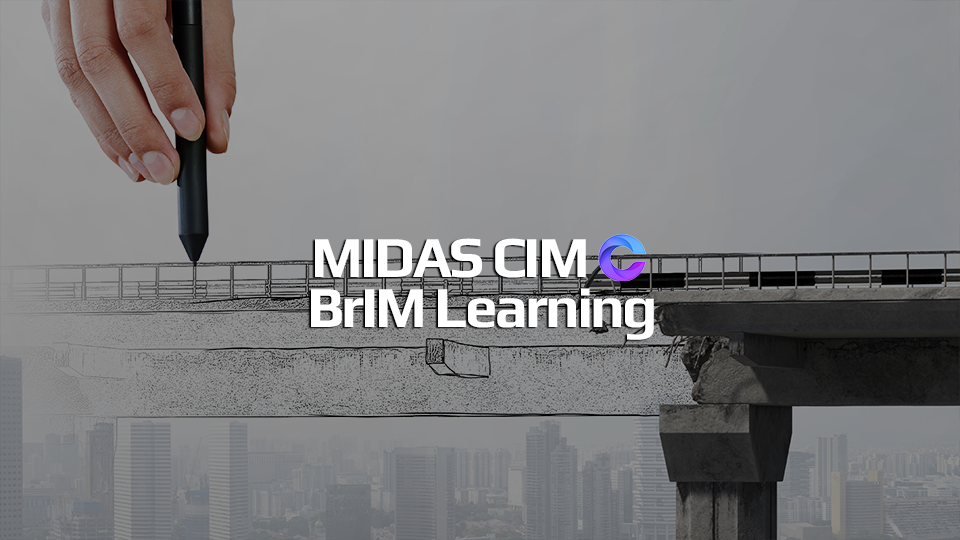 Experience Bridge Information Modeling!
MIDAS CIM evaluation is finally open to general public. MIDAS CIM is a new bridge information modeling (BrIM) Platform that will open new doors to bridge engineering. For limited time, You can experience new software for free. Please enroll in CIM curriculum to receive free copy of the software. You can experience various features that CIM has to offer. It will expand possibility you never thought of in conventional bridge software.
Enroll now
Parametric Modeling - Full tutorial
Are you interested in parametric modeling? You can try full modeling tutorial to grasp the idea of BrIM. You can create the 3D component of your model and dynamically adjust it with the alignment change. This tutorial will help you understand the benefit of parametric modeling in the environment where design changes occur often. With the Bridge you created, expand to areas you never thought about before.
1. Concept
2. Curve Library
3. Point Library
4. Unit Structure Template
5. Layout
Feature Based - Short tutorial
Don't have a lot of time? You can try 5 minutes feature based tutorial that suits your need. From clash detection to drawing generation, You can venture into new territory in short time. 3D CAD platform also offer conversion to analytical model, landscape integration, realistic construction simulation, bill of material, automatic rebar schedule, 3d PDF generation and more.
1. Parametric Alignment
2. Switching Substructure Design
3. Analytic Model Conversion
4. Arraying Rebar
5. Rebar Modeling and Clash Check
6. Model export in different format
7. Automatic Drawing Generation