This second part of the beta test is about defining and modifying multiple alignments. The task is determined based on the feedback of the beta test group at https://www.midasoft.com/bridge/steelbetatest/1-feedback. For more information about the "Improve Complex Steel Bridge Design" of which this beta test program is a part of, check out this page.
The main reason for trying out defining multiple alignments is because it is an important part of complex bridge modeling. A lot of complex bridges involve more than 1 layout/alignment.
For this exercise, the following model is provided.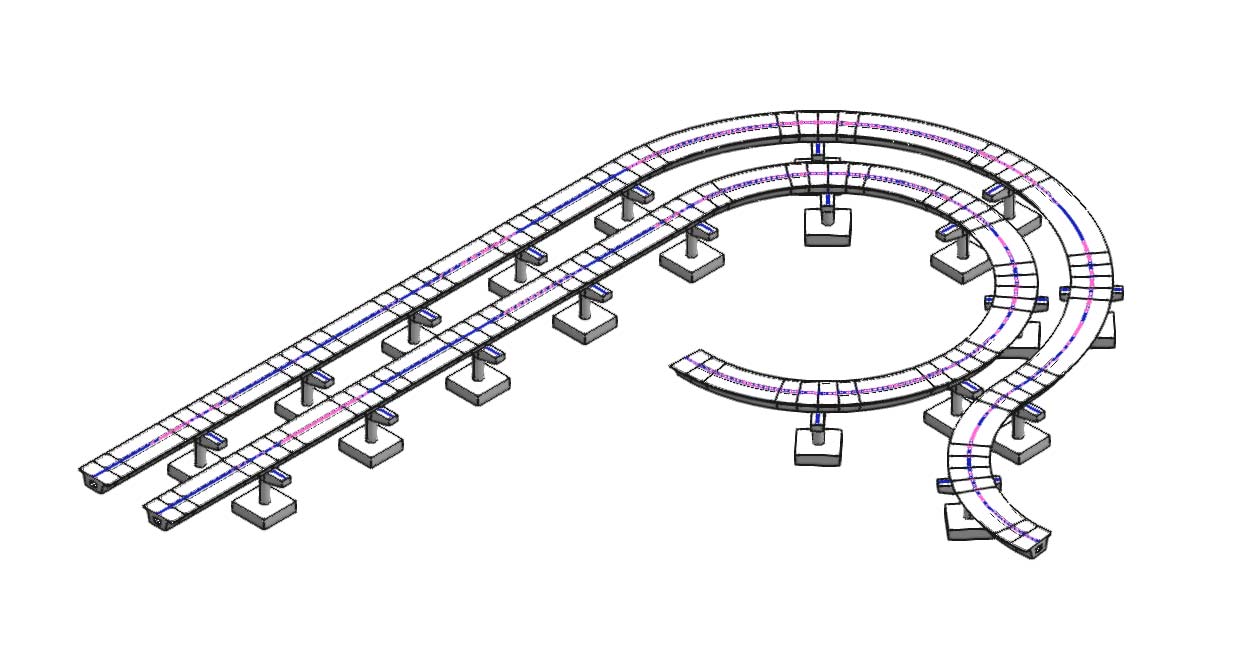 After the layout edit, the structure alignment will change as shown below: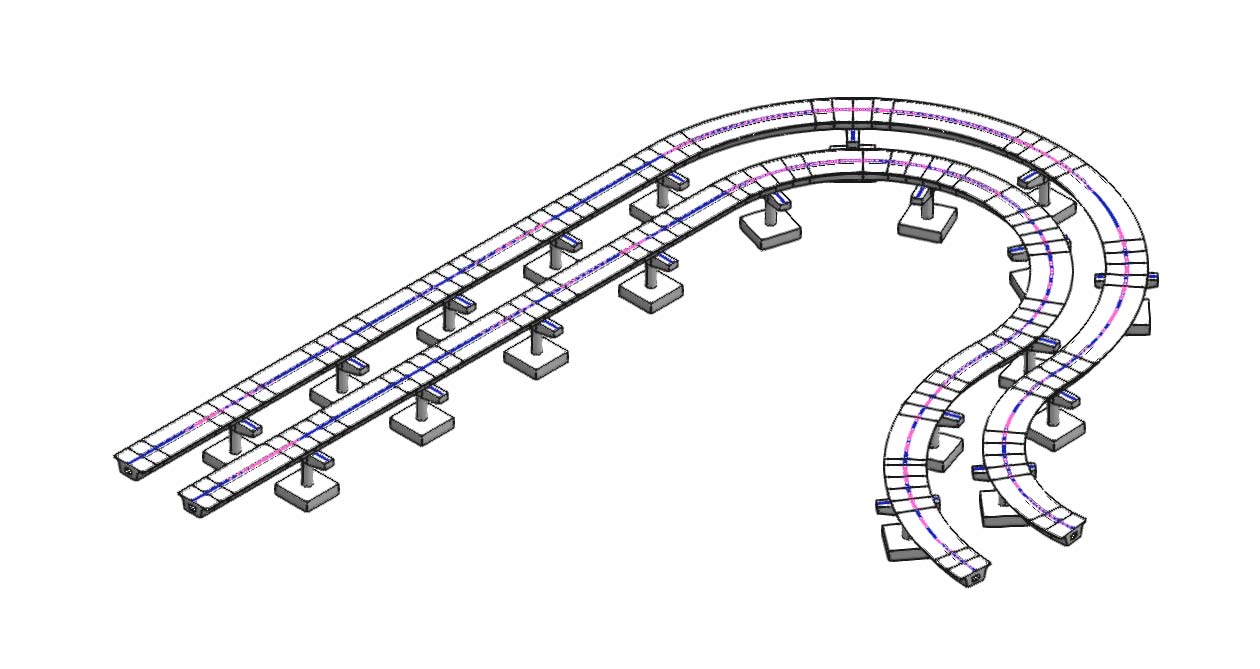 For the full tutorial guide, check here.
Currently, we are defining the layouts according to the station input values. I will look into options of "DWG import" or station value input for the layout definition for the next tasks.
For the feedback, please share how this feature may affect complex geometry bridge design or give it a rating (like 1 for 'won't be beneficial at all' or 5 for 'will be very beneficial').
Please keep in mind the lack of the overall stability, speed, or GUI perfection will improve as the development continues. Feel free to share what you would like to see next.