This second part of the beta test is about defining and modifying multiple alignments. The task is determined based on the feedback of the beta test group at https://www.midasoft.com/bridge/steelbetatest/1-feedback. For more information about the "Improve Complex Steel Bridge Design" of which this beta test program is a part of, check out this page.
The main reason for trying out defining multiple alignments is because it is an important part of complex bridge modeling. A lot of complex bridges involve more than 1 layout/alignment.
For this exercise, the following model is provided.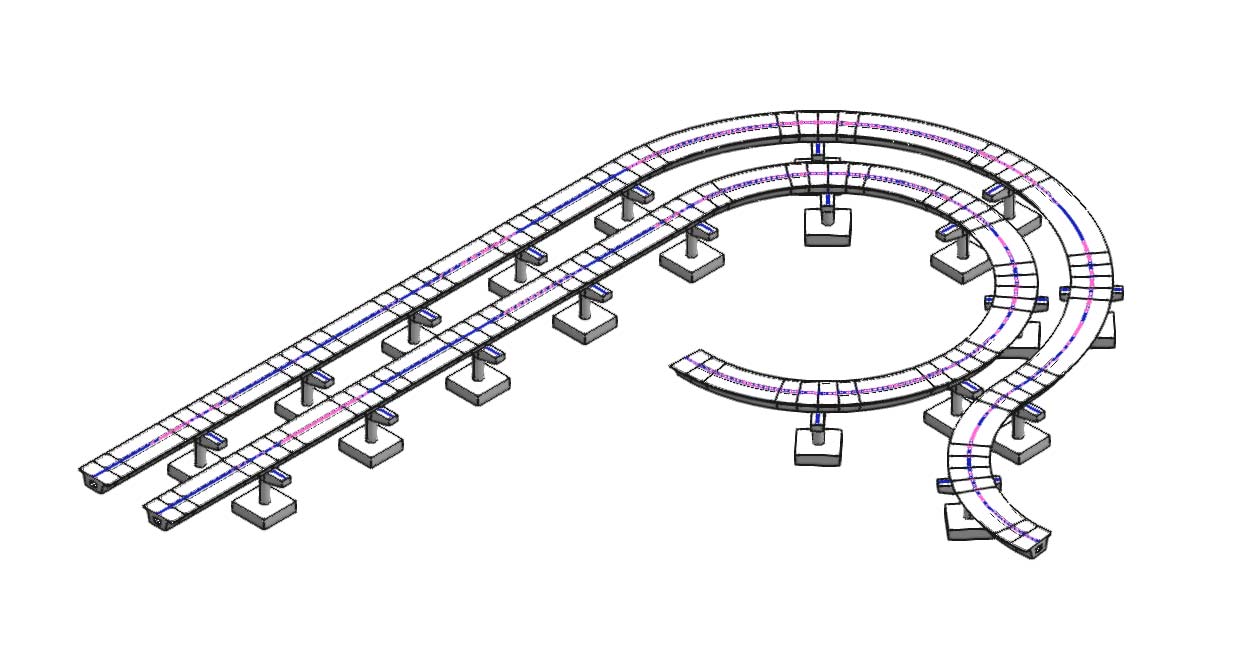 After the layout edit, the structure alignment will change as shown below: