Summary
The new thermal analysis module includes heat transfer, thermal stress, and seepage-thermal stress analysis types. This analysis type can be used to model the thermal changes in the ground due to environmental changes, or due to the construction of facilities, such as buildings or pipelines. In GTS NX, thermal energy can be exchanged based on the following phenomenological ways: conduction and convention. Thermal analysis (heat transfer, thermal stress, seepage-thermal stress) are available as the steady-state analysis and transient analysis (time-dependent).
After the heat transfer analysis, results such as temperature distribution, temperature gradient, and heat flow direction/size are printed. Thermal stress and thermal deformation due to generated/exchanged heat can be obtained from thermal stress analysis (thermo-mechanical study). Seepage-thermal stress analysis allows for hydrothermal mechanical simulation. Both structural analysis results and seepage/heat transfer analysis results are output.
The new version includes the following features.
Analysis

Construction stage new analysis types - Heat Transfer, Thermal Stress, Seepage-Heat Stress
Soft soil creep - tensile strength
Analysis setting update
Interface relative displacement result output request
Nonlinear time history/SRM - analysis case update



Pre/Post-Processing

Material/property/contact thermal properties
Layer control tool
Result history output probes, history graph
Flow path
Slice plane vector
GTS NX - Gen - Civil result exchange
Load table import/export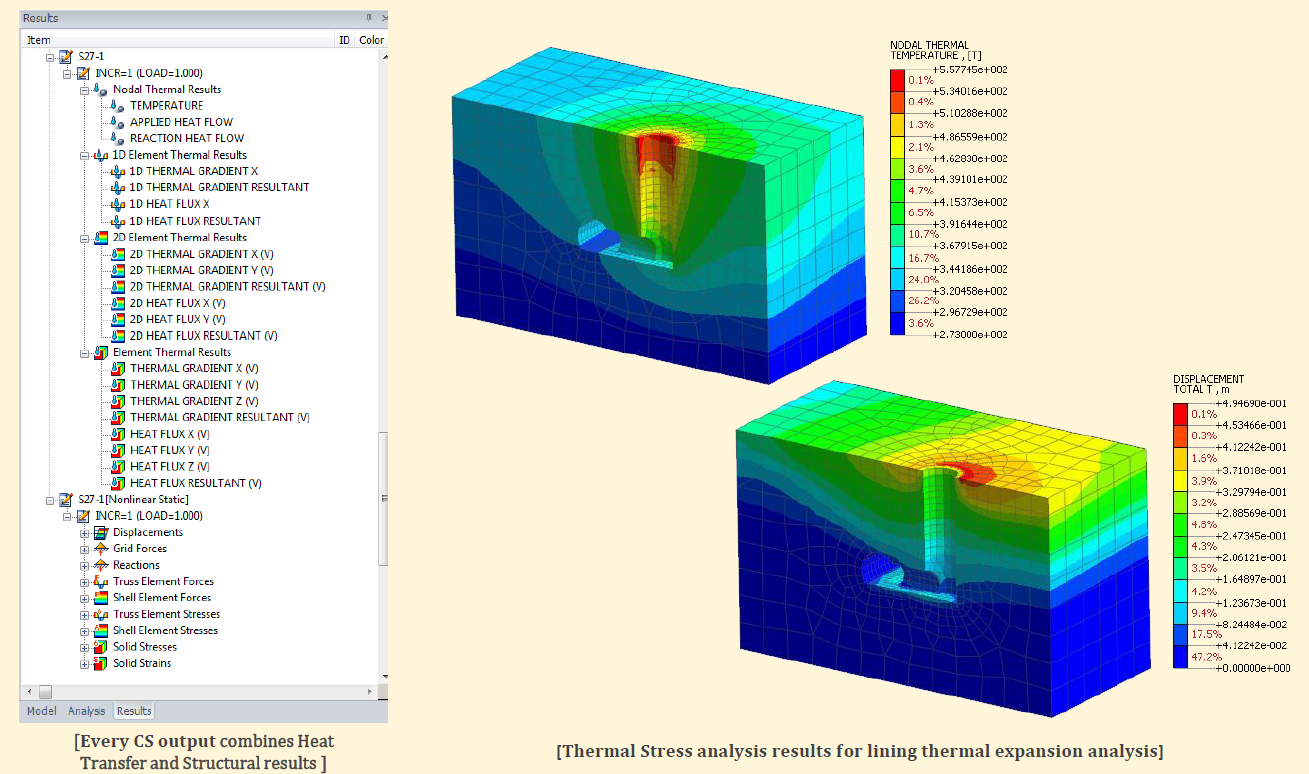 midas GTS NX 2019 v1.1 is released.
Please watch the video for more about the new features.


---
Speaker : MIDASoft, Inc.

Category : Geotechnical

Software : midas GTS NX

Date : 2018-09-13
---