Benjamin Szymanski, a veteran MIDAS CIVIL user with years of direct application experience, will now focus on the common issues encountered by engineers when using FEA software for the analysis of bridges and how to overcome them.
Structural analysis using computer modeling with a program such as MIDAS Civil has become common practice and in many cases, necessary for the complexity of the structures being built today. Although there are countless structure types and elements, the general methodology for performing computer analysis is similar across the board. The speaker will discuss information regarding setting up your model, the debugging process, model validation, troubleshooting and best practices.

The goal of this session is to provide helpful information for user to save time and help identify common problems or mistakes in computer modeling. The presentation will go through each step of the modeling process, and will be broken out by loading or analysis type.
Presentation Slides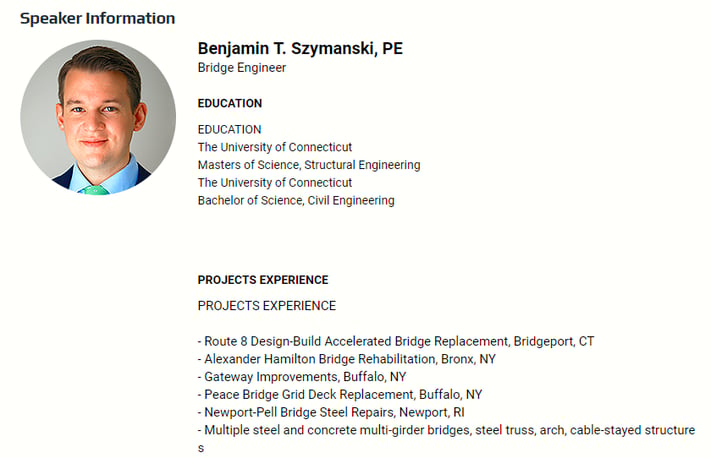 ---
Speaker : Benjamin T. Szymanski, PE

Category : Bridge

Software : midas Civil

Date : 2016-09-13
---