Challenge:
Build and analyze anything related to these fields:
Bridge
Building
Geotechnical
Mechanical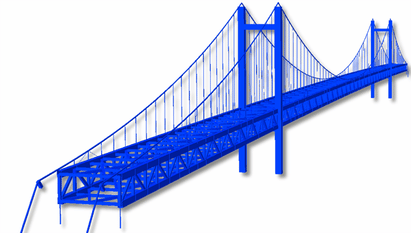 Requirements:
Students must use one or more MIDAS software in their submission (MIDAS GEN, Civil, GTX, NFX, etc.) Students must be actively attending a university that currently has access to MIDAS software. (If you do not have access visit our academic page to see how we can introduce MIDAS to your school or how to obtain a license) All submissions must be submitted individually or in a group no later than August 31st, 2020 at 11:59 PM EST.
All submissions must include the following:
Images and/or model files
Description of project (max 2 pages)
Don't have a license? Gets your free MIDAS license
Basis & Reward
Your submissions will be judged, among other things, on creativity, and functionality. We want to see unique and one of a kind ideas.
The winner(s) of this year's challenge will win a $500 scholarship and the opportunity to be featured on our website and also have their submission sent out to world-renowned companies such as AECOM, WSP, Jacobs Engineering Group, Michael Baker International, ARUP and many more!
For immediate assistance or questions regarding this challenge please contact us at grow@midasoft.com