Presentation Overview
Beam-slab bridges with Irregular geometries cannot be analyzed using AASHTO approximate methods of analysis. Accordingly, it is impractical or cumbersome to load rate beam-slab bridges with irregular geometries using AASHTOWARE Bridge Rating. In addition, it is very challenging to model bridge
superstructures with such irregular geometries due to some limitations in AASHTOWARE Bridge Rating software. Therefore, for such cases, refined analysis is required to obtain the internal forces developed in the structural members under the effect of dead load and vehicular live load. For conventional concrete and steel bridges, numerical models utilizing elastic material properties and small deflection theory such as Finite Element Analysis are very common to be used for structural analysis.
This presentation presents a case study for load rating of a bridge superstructure with irregular geometry that is consisting of the floor beam-stringer system. The study presents modelling techniques for such complex geometries and discussion of using the load rating functions provided in Midas Civil.
Key Points
Modeling of bridges with irregular geometries.

Challenges and limitations of load rating of irregular Bridges using common commercial load rating software packages

i.e. AASHTOWARE

Bridge Rating.

Load rating of irregular bridges using Midas Civil.
Case Study
Analysis for load rating of BEAM-SLAB BRIDGES WITH IRREGULAR GEOMETRIES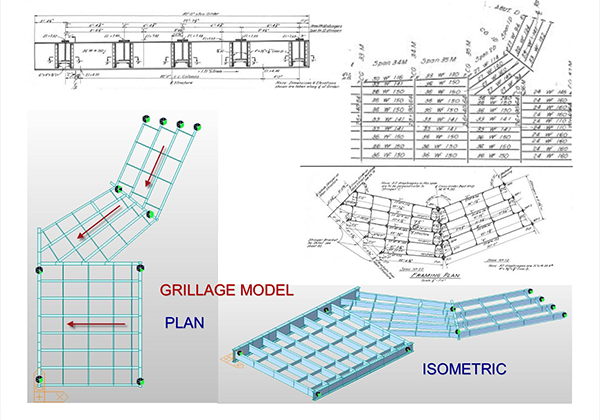 ---
Speaker : Amir Botros

Category : Bridge

Software : midas Civil

Date : 2019-05-07
---